Michael Jackson predicted he would be murdered just before his death
The singer wrote letters that said: 'I am scared about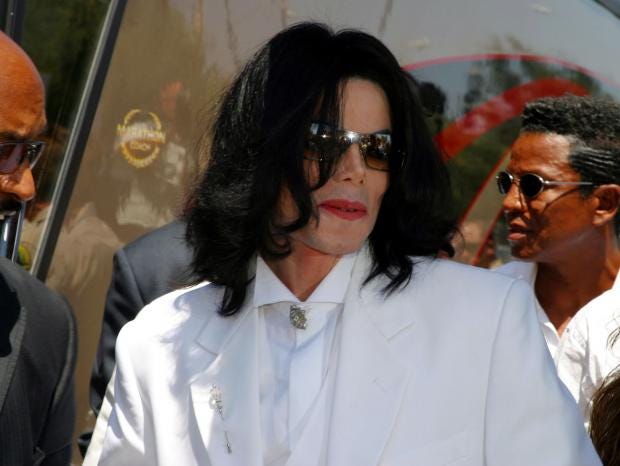 One of
Michael Jackson
's close friends has revealed the singer sent letters predicting his own murder just weeks before dying from a drug overdose.
Michael Jacobshagen — a 34-year-old businessman who was friends with Jackson for two decades — claimed the pop star wrote 13 letters that included phrases such as "They are trying to murder me" and "I am scared about my life."
Speaking to Daphne Barak for Australian TV show Sunday Night, Jacobshagen said, via the
Daily Mail
: "He was in emotional meltdown saying 'they are going to murder me'."
Jacobshagen was in Germany when Jackson called, asking for him to fly to LA where they spent three days together and Jackson handed over the letters.
While the notes never clarified who 'they' were, they mention concert promoters AEG who, at the time, were organising Jackson's London O2 residency. One apparently said: "AEG. Make so much pressure to me… I'm scared about my life."
Jackson's cause of death was an overdose of the sedative propofol, with his doctor, Conrad Murray, serving two years prison sentence after being found guilty of involuntary manslaughter.